Claire started in a local salon at the age of 14 and has worked there for 20 years. She did her diploma in cutting and creative colouring in Toni & Guy Academy. Along with this, Claire has completed courses on a regular basis to keep up-to-date with ongoing trends.
Claire specialises in pixie cuts and short hair styles and particularly knows her "stuff" when it comes to face shapes and natty hair patterns.
Holly started off her hairdressing career and completed many courses with Toni & Guy in Surrey. Then, wanting a more relaxed environment to work in, moved down to work alongside her sister to help bring Beehives on the map!
Holly specialises and loves creating colour styles using balayage techniques along with cutting, styling long hair and doing Keratin straightening treatments.
Holly loves all things to do with fashion and makeup and is a very organised and calm individual; after she has given you a head massage you will find it hard to keep your eyes open.
So, if you wanted to come in and feel like someone has really taken the time on your hair and feel completely relaxed and pampered by the time you leave, Holly's your gal!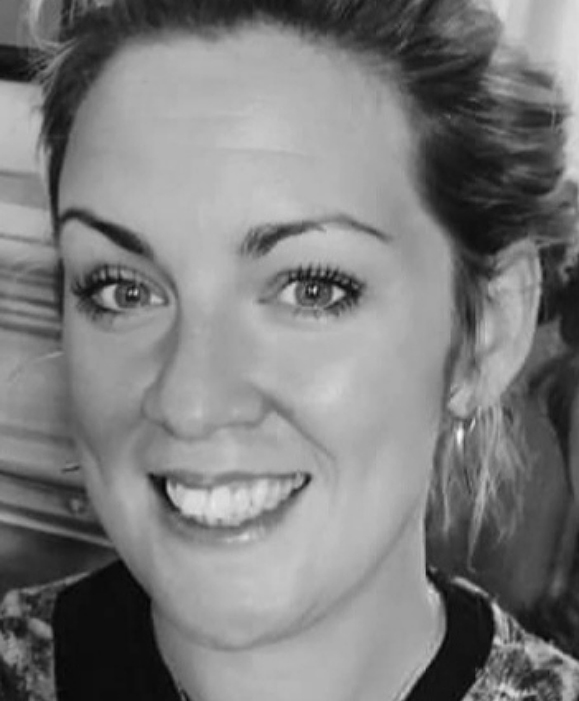 Stacey has a wealth of knowledge with regards to hair.
She has worked for Guy Kremer for 12 years and Venturer (in Fleming Park) for 2 years.
Stacey has a very bubbly personality and specialises in, as well as being fantastic at, hair up-styling and cutting.
Stacey works on Wednesdays and Thursdays 9am-5pm and some Saturdays.
Leanne is a very experienced hair stylist and loves all aspects of hairdressing especially restyling and making big transformations. Leanne has joined Beehives after her maternity leave and having her baby girl.
Leanne has a friendly and outgoing personality and will be honest with any advice she gives.
Leanne works on a Tuesday 9am-7.30pm, Friday 9am-5pm and every other Saturday.
Alex is an experienced Beautician specialising in nails, eyebrows and eyelashes and offering a full range of Beauty Treatments for women and men. With her fine attention to detail and use of the highest quality products, Alex's clients always leave feeling refreshed and pampered and looking gorgeous (yes, even the men!). Her friendly, vibrant personality adds to an all-round great experience.
To book an appointment please contact Beehives Hair Studio, or call her mobile: 07707 091750.
A new salon to Eastleigh. We thrive on making your hair the best it can be, after all, your hair is 90% of your selfie!
We love helping others. In 2017 we took to the streets of Basingstoke to cut hair for the homeless and pamper them for the day.
WE'RE BEEHIVES HAIR STUDIO
Beehives Hair Studio's name was inspired by the love of the 1960s style, but also the beehive and its importance for the future. Being eco-friendly is a huge thing that we want to provide. That's why we've decided to use 100% vegan products, where possible.